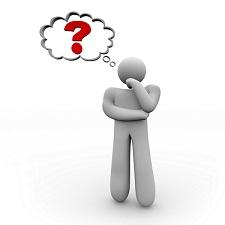 To ensure your customer service is reaching the higher echelons of quality, it is wise to seek advice and feedback from those most familiar with your service: your customers. By asking your customers the right questions, you can learn much about how satisfied they are with your service and what they would change if they could.
Five simple questions can make all the difference in whether your customer service is outstanding, or barely making the grade.
What do you expect from our company?
It all boils down to setting accurate customer expectations, which is at the core of any effective customer service strategy. The large majority of conflicts that occur between businesses and their clients stems from customer expectations that are not met. By setting realistic expectations from the start, you are more likely to meet, and even exceed, the expectations customers have for your company.
What do you like about our company?
This will give you an idea of what you are doing right, which means you can continue to provide you customers with the products or services they enjoy. You may be surprised to find that your customers appreciate being called by name much more than those free cookies you give on Friday mornings. You may also learn that those follow-up phone calls your customer service reps make are actually the highlight of a customer's day.
What could we do better?
While some suggestions might be unrealistic, many may be easy to implement and provide great customer service value. You may find customers would appreciate more information about your product or easier contact with technical support. You may discover that your customer service habits are not what they should be and that you need a serious sprucing in this area to keep your customers happy.
What products or services would you like to see us add?
While you may not be able to realistically accommodate all your customers' requests in this area, the information you receive may be enlightening indeed. In fact, you may find that your business has been moving in a wrong direction completely; and that by slightly shifting your focus, you can meet the needs of your customer base much more effectively.
Would you recommend others to our company?
Ah yes, the crowning glory of customer service input! When customers refer others to you, you can rest assured they are satisfied with both your products and your service. If not, you need to rev-up your customer service a notch to attract new customers and keep your current client base delighted.
Customer service is all about taking care of those individuals who build your sales and boost your profits. Find out what they want from your company, and you may collect the information you need to take your business to a whole new level.