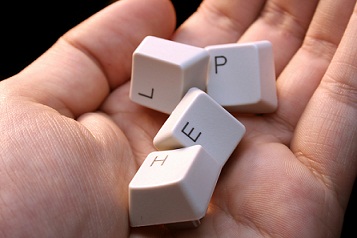 Good customer service is par for the course, but it isn't usually the inspiration that triggers word-of-mouth advertising. To bring your customer service to the next level, you need to incorporate tricks and techniques used by some of the top service providers in the world. Fortunately, we have a few of those tricks up our sleeve, and we are ready to share six ways to create epic customer service your clients will not soon forget.
First-Class Greetings
Good customer service involves saying "hello" to a customer as soon as he walks into your business – preferably with a smile attached. Stellar customer service brings the greeting to the next level, by teaching CSRs to drop whatever they are doing the second a customer walks in, offering a warm greeting (with a smile!) and asking, "What can I do for you today?"
The Extra Step
Many customer service tips involve "going the extra mile" for the customer, but what does that mean? The extra step involves action that the customer doesn't expect, but that makes his life much easier. For example, if you are out of the product your customer is looking for, do you check the stockroom or call another store in the area to see if that product is available?
Watch the Wait
A customer's time is valuable, so don't expect him to use it up waiting for one of your CSRs to be available. Train your staff to call for backup right away if lines start to form to ensure sufficient help is always available on your front line. If customers do have to wait for short periods, provide comfortable seating and perhaps complimentary coffee or tea. Always apologize for the wait, even if it is a matter of minutes.
Get an Answer
"I don't know," is never an appropriate response for a customer service rep, unless it is immediately followed by, "But I'll find out for you." CSRs may not have all the answers, but they should know where to get them. If follow-up is required, give your customer a time frame for the call-back, and keep your word at all costs.
Ask for Feedback
A simple question like, "Is there anything else I can help you with today?" can go a long way in raising the bar on your service level. CSRs can also ask customers if they are satisfied with their transaction or if they have any other questions before they are allowed to exit out the door. In some cases, a CSR might get additional service opportunities with one simple question.
Treat Reps Right
If you want your customer service reps to offer epic service, you must treat them like the valuable assets to your business that they are. Regular training and incentives go a long way in ensuring your CSRs remain loyal employees. Treat them with courtesy and respect, and they are likely to offer the same treatment to your customers.
Epic customer service takes time and effort, but the reward is a loyal client base that spreads good words about your company and returns for more business time and time again.
- Meredith Estep